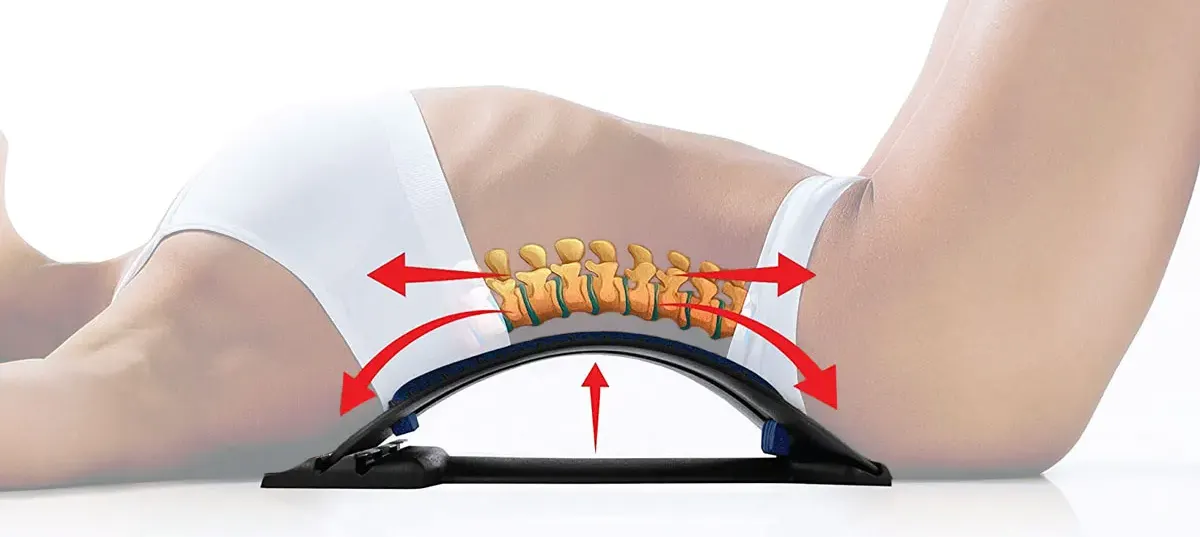 Relieve Back Pain In Just 10 Minutes A Day
-Relieve Back Pain in Just 10 Minutes a Day
-Curvature Assist
-Focus on Spinal Health
-Aligning the Vertebra
-Release muscle Tension
Physion Back Stretcher is an easy at-home back pain treatment product. It is a passive and simple way to gently stretch your back. Our Back stretcher helps to eliminate the source of your back pain and restore the natural look of your back pain. It also restores the natural back curve. But how does it work? When lying down on the back stretcher machine, gravity allows the front of your body to effortlessly stretch out. The surrounding muscles start to relax, gently pushing the discs in your vertebrae. The effect realigns your spine and relieves tension and pain.
You will be astonished by how good you feel after just one use. As you get more advanced level, your back will become more flexible and you can adjust the curve on the arch to a more advanced setting. And in no time after using it, you will be walking taller with more confidence as your posture has improved.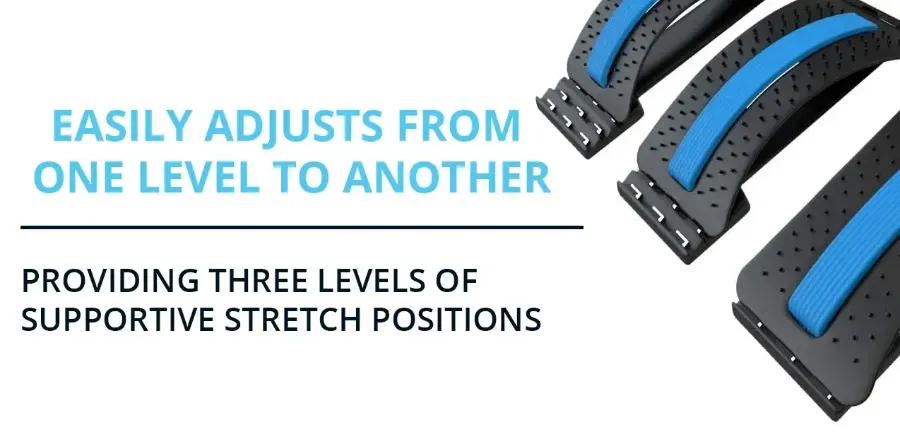 Our Back Stretcher Provides The Following Support
• It provides lumbar back pain relief and makes your muscle relax.
• Lumbar back Decompression and Traction.
• Back support and massage.
• Corrects your posture.
Multi-Level Stretching
Our back stretcher is designed to make your life easy and more enjoyable through a better back. It is very convenient and easy to use. It is a preventive care product. Using our back stretcher will stretch your muscle which as result relieve your back pain.
This happens due to tight muscles, poor spinal alignment, and excessive flexion. Add our device to your daily routine to get the maximum result.
Step 1. Assembly
Lay the base down on the floor and support the arch on a secure rug, mat, or carpet with the wide-end closets to you. After that secure the wide end side of the base against your knees and slide the other end of the support arch into the level 1 position or your desired position.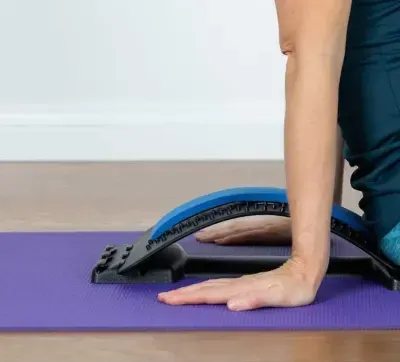 Step 2. Place the base on a flat surface
The wide end of the unit should be positioned and secured near the base of your spine so that the arch supports the back. Try to center the spine on the slot which is designed to give you support and comfort.

Step 3. Simply Stretch
This position provides the least amount of stretch and is very easy to do with this level. Place your arm as close to the floor for additional stretch. Sit up gradually and rest for 30 sec before standing up.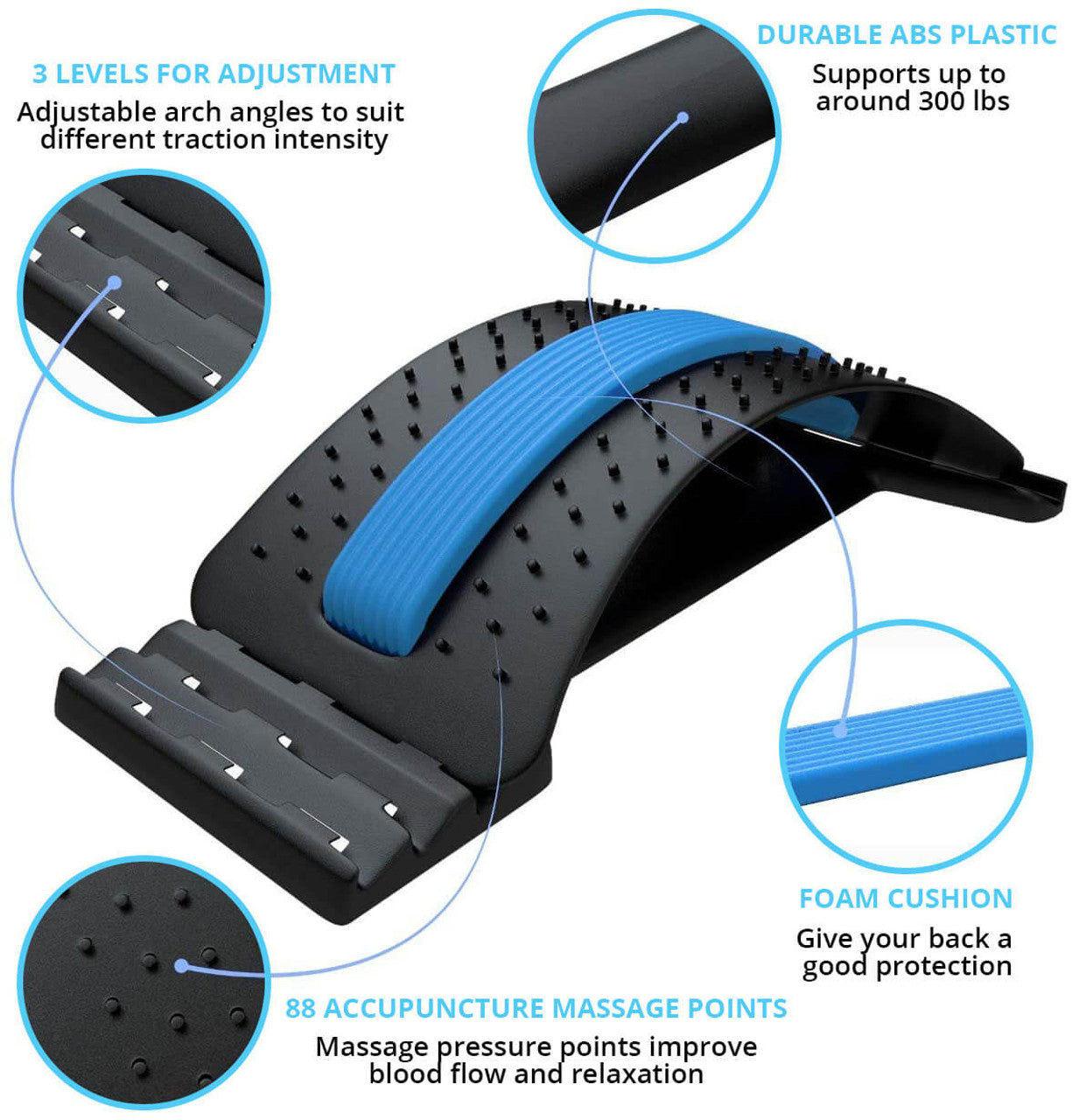 ABS Material
• ABS material, not easy to break, tougher
• For beginners or those who are sensitive to acupuncture, you can choose lumbar traction with cushions, or attach a soft towel or cotton cloth covering the lumbar plate, which is more comfortable. After practicing for a period of time, you can directly touch the acupuncture lumbar plate.
SHOP NOW