Regular price
Sale price
£59.95
Unit price
per
Sale
Sold out
The device is best for those who exercise regularly, and for those who experience DOMS, those people may benefit from the use of our physion mini. And it is also best for those who do tiring office work and want some relaxation after getting home.
You don't have to pay high fees to those spas for massage , when you can have a massage at home whenever you want.
The device is as big as an iPhone XS Max, you can take it with you to your office and use it there anytime.
Description

Founded on the principles of innovation accessibility and quality. Physion mini is the best massager for you after a long tiring day to get your muscles relaxed. Our massage gun is one of the best and cheapest massage gun you can buy right now. Physion mini is the go-to massage gun for athletic space.

The massager has the perfect balance of power, size, and quality. With our device muscle recovery and training becomes quick and convenient. This results in fascial and muscular strengthening and lengthening which leads to improve muscle strength and enhanced muscle recovery.

The combination results in relieving muscular tightness and reducing the physical stress placed on your joints and bones.

Let's discuss some features of our device.
Key Features

1-The machine has 30 built-in speed setting , so that you can select the required setting for your muscle recovery.

2-The amplitude of the device hit is 15 millimeters, which is deep enough to give recovery or therapy to your muscle.

3-The device is small and portable so that you won't feel any burden while taking it with you to the gym.

4-The weight of the device of 0.9 kg.

5-But don't think that it is small so it has less battery. The device is packed with a powerful battery that last up-to 7 hours.
Health Benefits

Having a massage gun have a lot of benefits, let's talk about some of them below.

1-Gives relief to tension.

2-Breaks up scar tissue.

3-Stress relief.

4-It helps to prevent DOMS.

5-Overall boost the immune system.

6-It gives relaxation to the muscle and tissues.

7-Increases flexibility of your muscle.

8-It increases blood flow and circulation in your body.

9-It also increases your athletic performance.

10-Allows more oxygen and nutrients to reach the muscles by increasing blood and lymphatic circulation.

11-Lactic acid buildup in the body is released, which is often a result of strenuous activity.

12-The best part about it is that it improves mobility by stimulating nerve receptors, which produce vasodilation in the skin and muscles.

You don't have to pay high fees to those spas for massage , when you can have a massage at home whenever you want.

The device is as big as an iPhone XS Max, you can take it with you to your office and use it there anytime.

Other health conditions which our massage gun can be beneficial for:

1-Curing scar tissue

2-Soft Tissue inflammation

3-Fibromyalgia

4-Sciatica

5-Osteoarthritis
View full details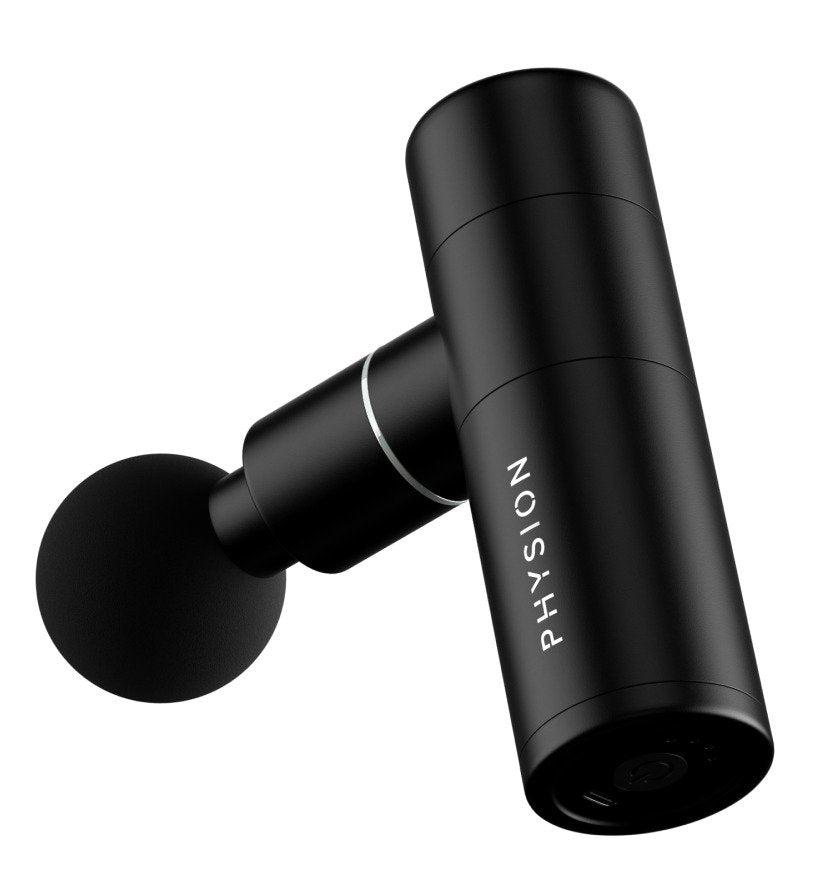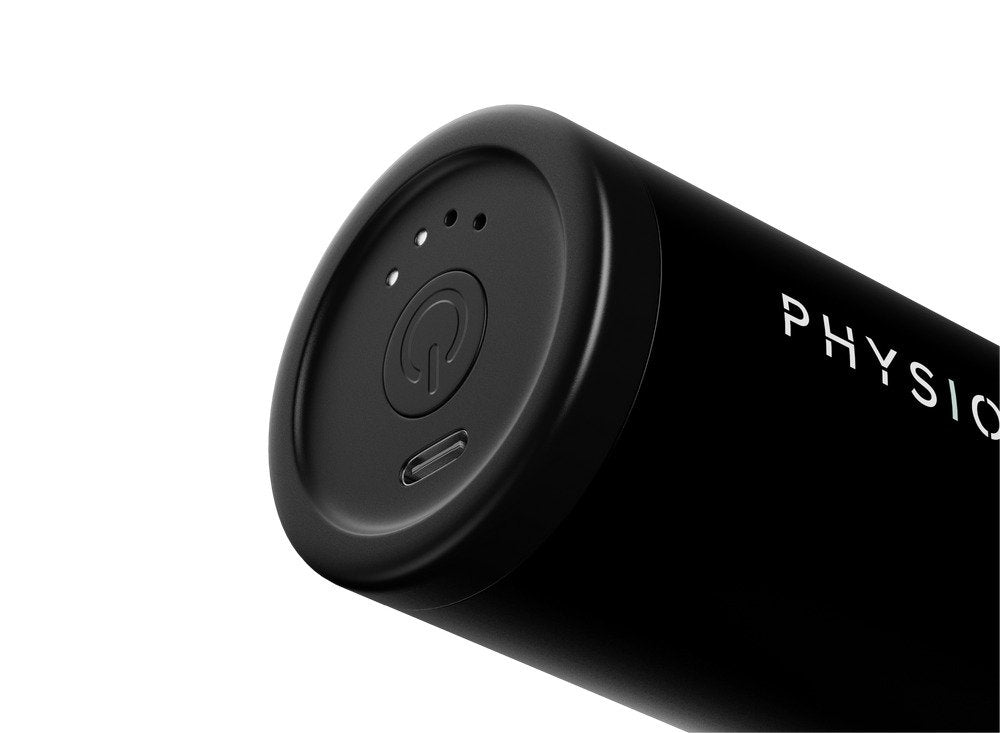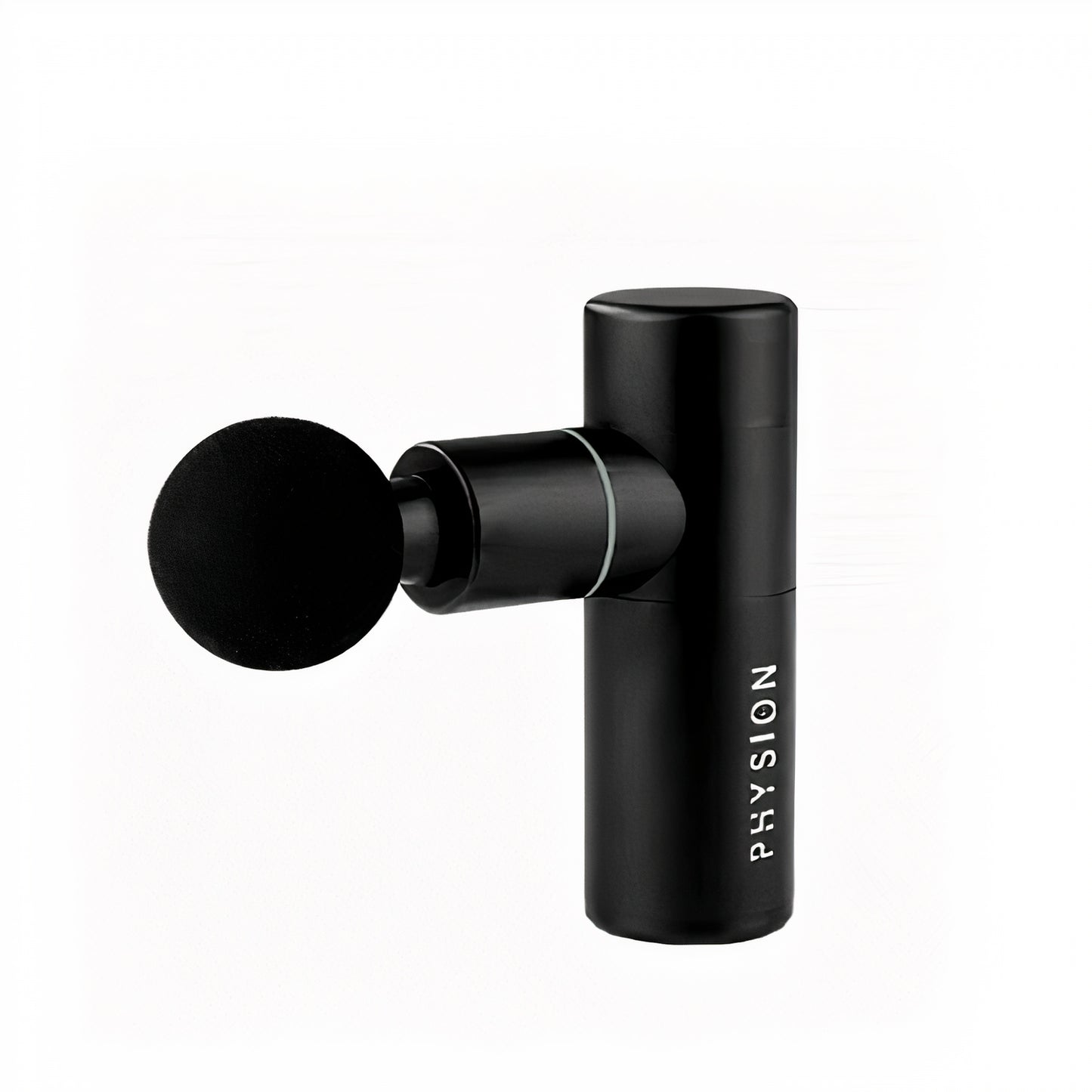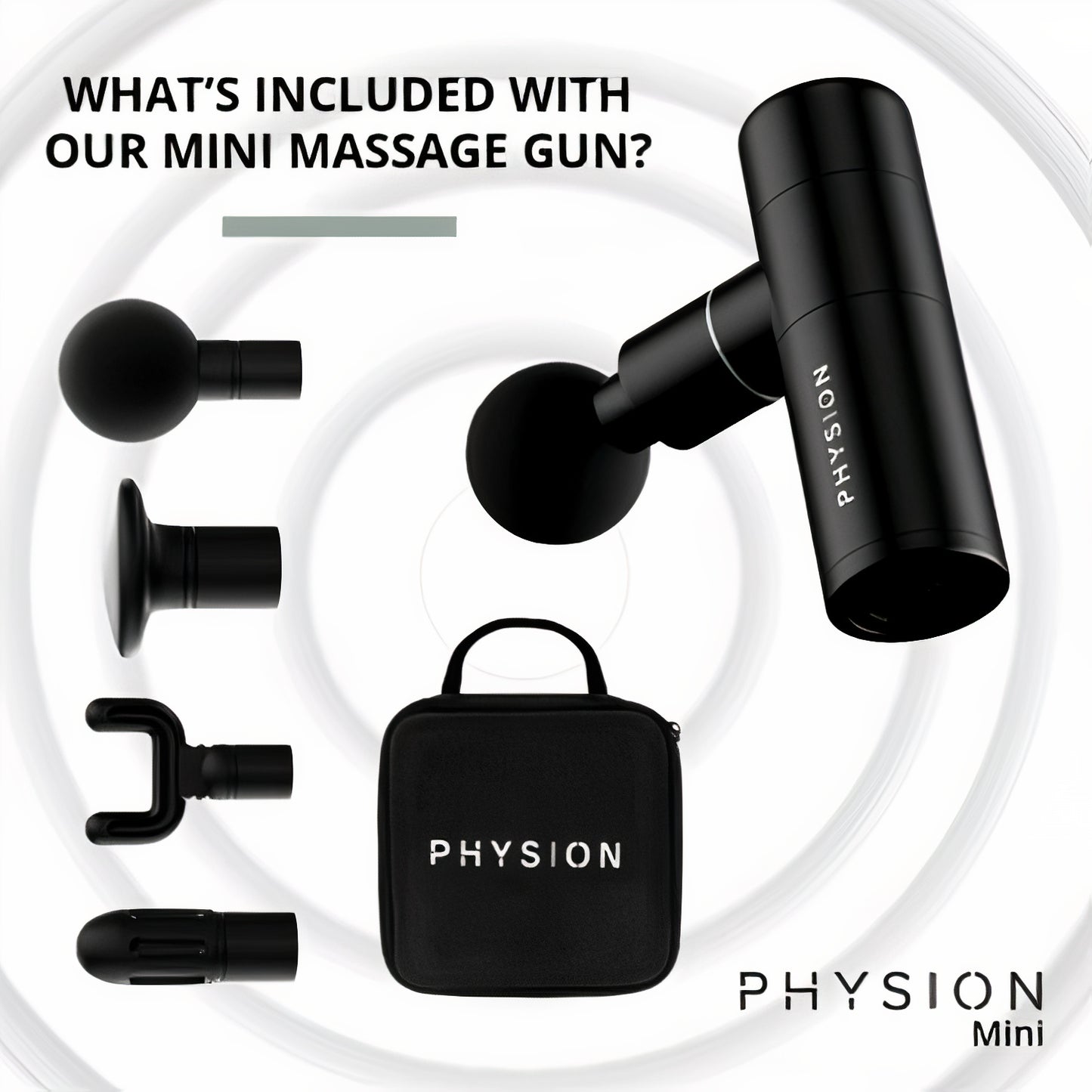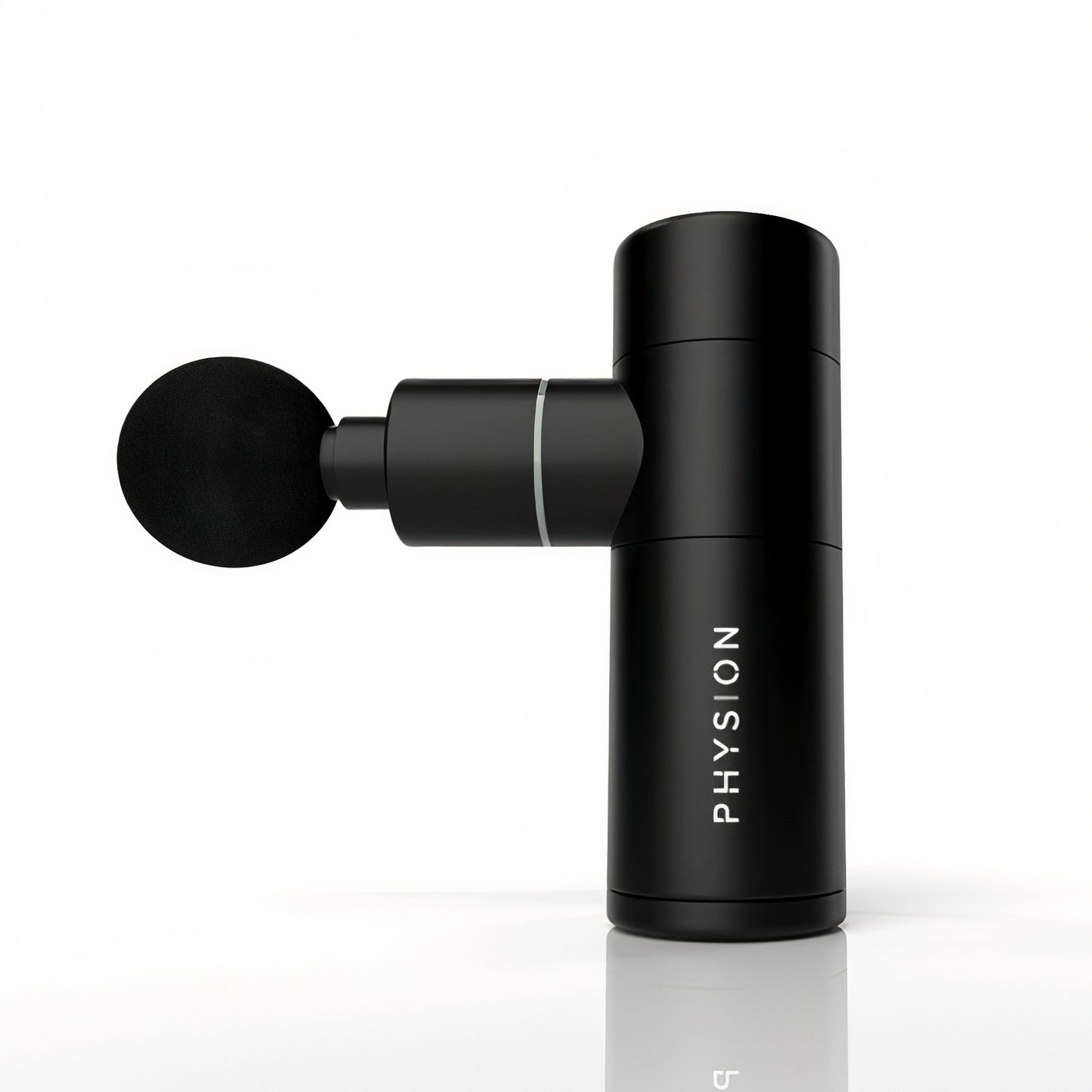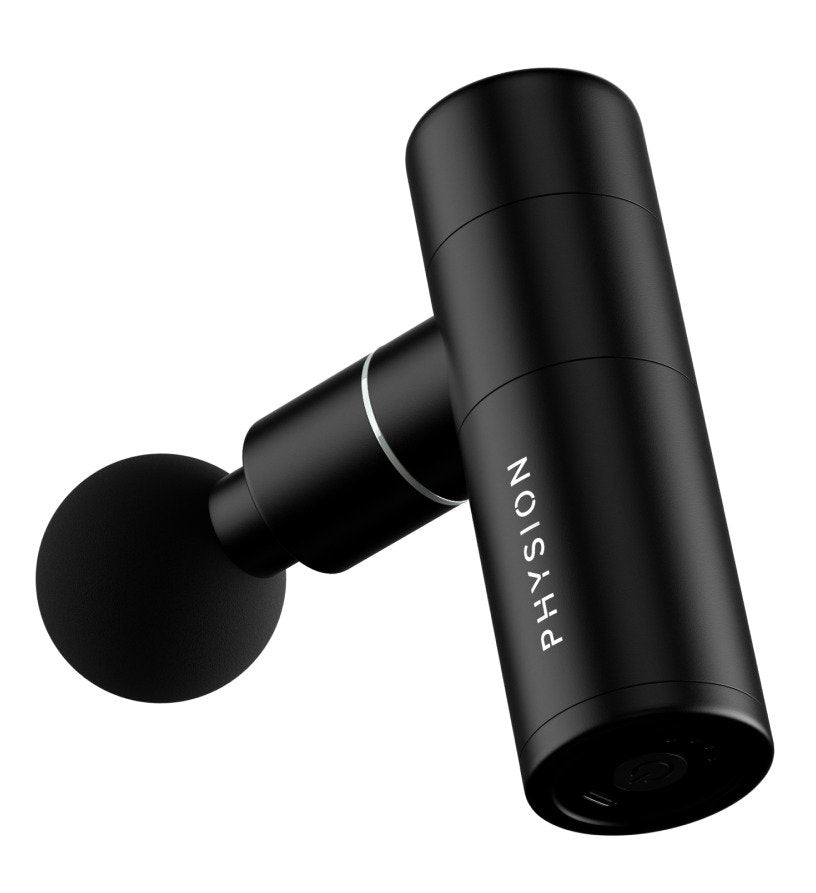 Sleep Condition and Mental Health
Massage gun may also be helpful for those people who suffer from mental health issues or sleep-related conditions, as the relaxation of the music can give relief to the mind and body.
Power and Speed
Most massage guns have multiple speed settings for speed and power. When we talk about massage gun power, we are talking about two things: how rapidly the head of a massager oscillates and how far does the head moves.
So, let's begin with speed. A massage is a very professional experience. Some people like it to be muscle pounding and some like it to be soft and gentle. For both pleasure you can adjust the speed of the massage gun for your required taste and need.
The depth at which the massage head travels is referred to as massage hit or massage gun amplitude. The more force the massage gun head delivers to the muscle the more it travels.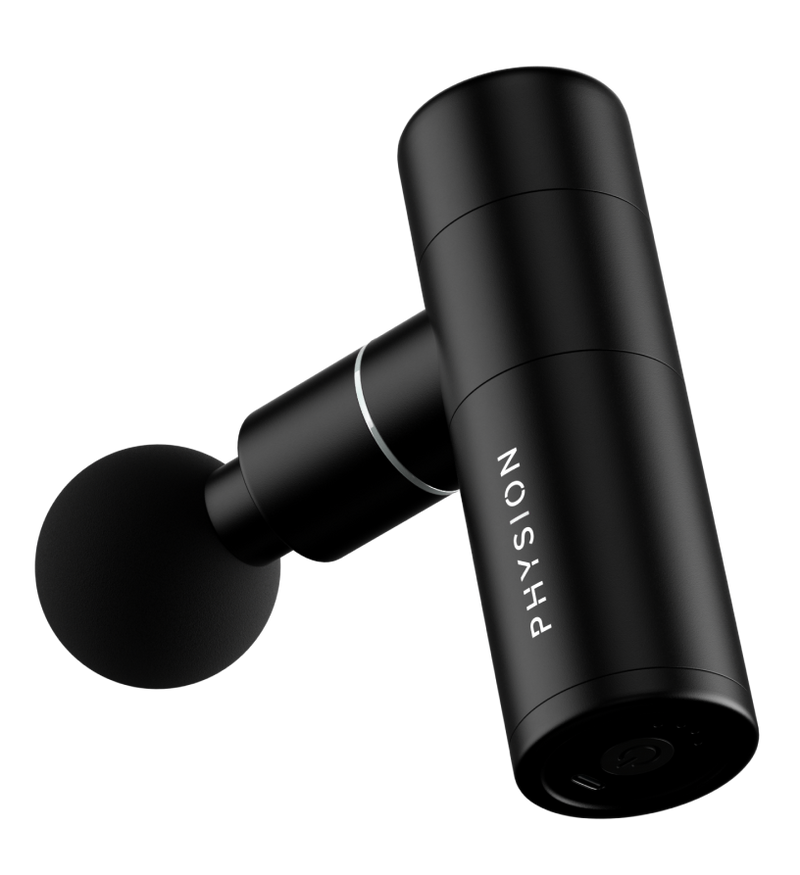 Portability
To make transportation easier, the massage gun is small in size and light in weight so that it would easily fit in your backpack or glove box of your car so that you can take it easily anywhere.
The massage gun comes with a box and 4 massage heads. The box is also small so it fits easily in your backpack.
Collapsible content
How do you use a Physion Mini?

Using a massage gun couldn't be easier. Simply switch it on, move it slowly over your muscles and let it do its stuff. There's no need to apply extra pressure to enjoy an effective massage.

"Like any piece of medical equipment, you have to be careful when using a massage gun," says Paterson. "It should come with instructions for safe use, but in short: don't turn it up to full and stick it on your neck!"

"Start at the lowest setting and avoid bone, because that'll hurt. Instead, concentrate on the big, meaty muscles like the biceps, triceps, thighs and glutes, and don't use it for too long - it'll only make things sorer! Don't use it on strains or sprains and speak to your doctor first if you have osteoporosis or high blood pressure."
How often should you use a massage gun?

Massage guns can be used pre-, during and post-workout. Incorporate yours into your warm-up routine to promote blood flow, focusing on each muscle group for 15 to 30 seconds. If your body feels tight while exercising, pause for another short massage to help force lactic acid and toxins out of your muscles. Once you finish your fitness session, use the massage gun more intensely, spending up to two minutes on each muscle group.
How Do Physion Mini Works?

Our massage gun uses percussive therapy, which is similar to vibration therapy. The head of the gun moves forward and backward fast to apply pressure to tense muscle tissues. By this, the machine can release tension and buildups of fluid in the area.
Other Benefits of a using a massage gun.

The main focus of percussive therapy is to improve athletic performance and help in muscle recovery. Beyond those reasons, there are other many benefits that can be achieved by using physion massage gun.

1-Increase lymphatic circulation and blood circulation, which allows more oxygen and nutrients to reach to muscles.

2-Relieves stress and relax the body by releasing tension and fluid deep in the muscle.

3-Releases lactic acid which are build up in body after an intense exercise session.

4-Stimulates nerve receptors, which cause vasodilation in the muscle and skin to improve mobility.
Warranty

Physion Mini has 1 month warranty. To have the Physion device or a part repaired or replaced under warranty, it must be returned with the freight prepaid and insured to Physion. This warranty does not apply to damage that Physion determines to be from repairs made or attempted by anyone other than Physion authorized personnel, including misuse, alterations, abuse, normal wear and tear, lack of maintenance, or accidents. For any warranty issues, please email support@physionshop.com.

Physion does not authorize anyone, including, but not limited to, retailers, remote purchasers, or the subsequent consumer purchaser of the product from a retailer to obligate Physion in any way beyond the terms set forth herein.
FAQs

How long should you use physion mini?

They should be used for only 2 to 3 minutes on a given muscle. They can be used 2 to 3 times in a day.

Where not to use massage gun?

Always use massage gun on the muscle. Avoid joints and bones, especially if you have arthritis. Don't use it on any part of spine or neck.

Is it ok to use massage gun daily?

You can use massage gun daily whenever you want to release muscle tension. It is best to use it before and after workout.

What happened when you use too much massage gun?

Using too much massage gun can result in soreness, bruising and increases tightness.