Regular price
£199.00
Sale price
£79.99
Unit price
per
Sale
Sold out
Meet the most Robust and powerful deep muscle massage gun Physion Pro.
Treat yourself with our massage gun trusted by 100,000+ happy customers around the globe.
Our powerful/Ultra Quiet/Portable comes with multi-speed functionality (30 speeds) and the device can operate at up to 5,000 hits per minute with 70 lb of force and the charge can last up to 8 hours.
Specification

1-Multi-function 30 speeds (up to 5,000 strokes per minute).

2-Ultra-quiet motor.

3-Light weight (less than 2.5 kg).

4-8 hours of battery life.

5-Extended handle for extra reach.

The action of massage gun results in strengthening, lengthening of muscle. Which improves muscle strength and enhances muscle recovery. This massage results in muscle tightness and reduces stress placed on joints and bones.
Why Physion Pro? 

1-Massage therapy leader for 3+ years.

2-100,000+ Happy Customers Worldwide.I

3-Industry Leading specifications and technology.

4-Trusted by physical therapist and sports team professional around the globe.

The Physion Pro uses repetitive strokes into your muscle 15mm deep, 40 times in a second and this is 60% deeper than vibration massagers – to stimulate circulation, generate heat, and release your deepest tension.

Physion Pro helps achieve better performance by stimulation blood circulation, which improves elasticity by warming up muscles tissue. This leads to reducing muscles soreness, fatigue, alleviates muscle pain and muscle spasms.
View full details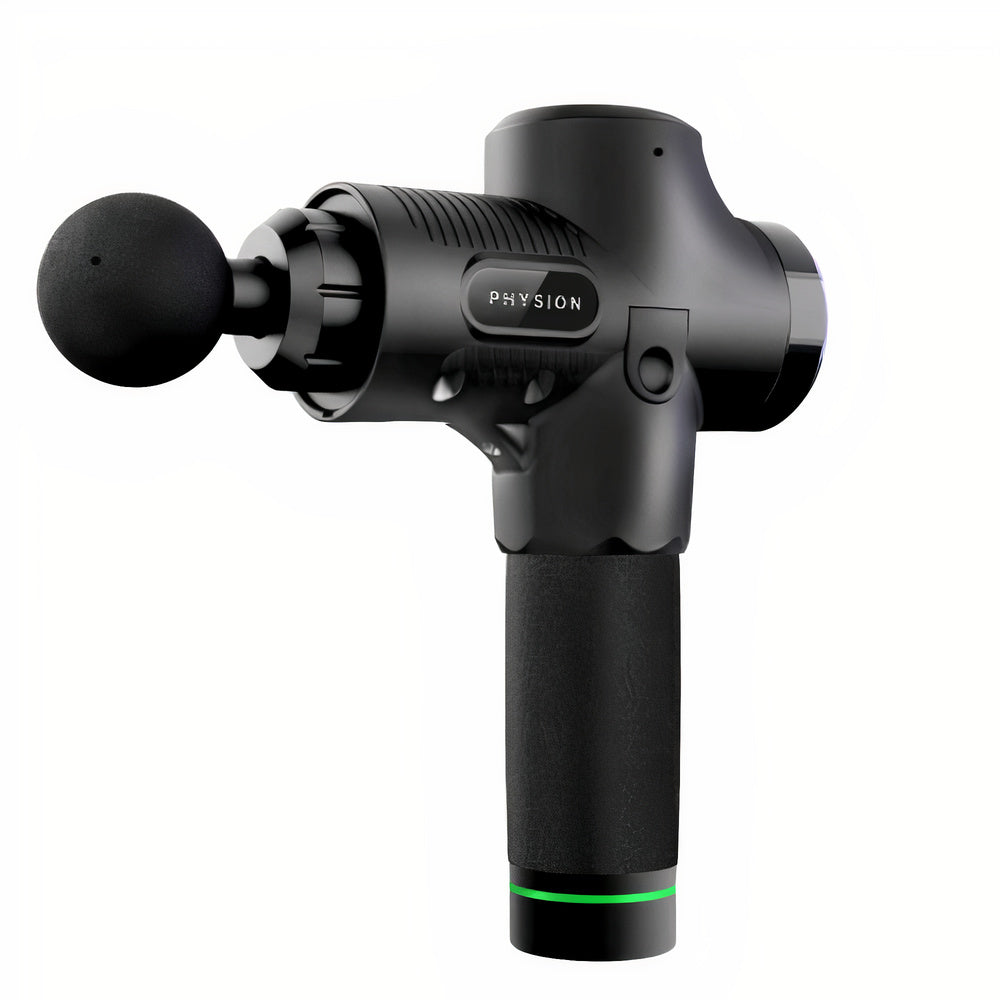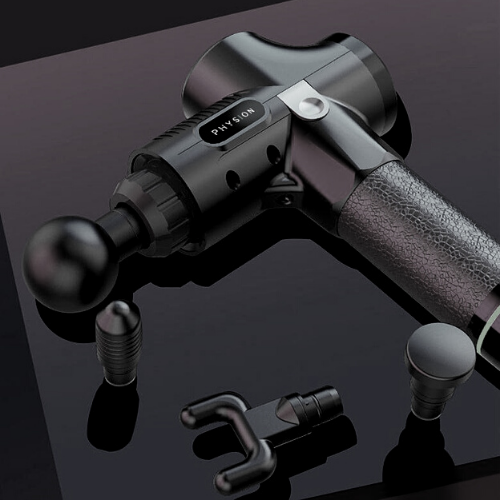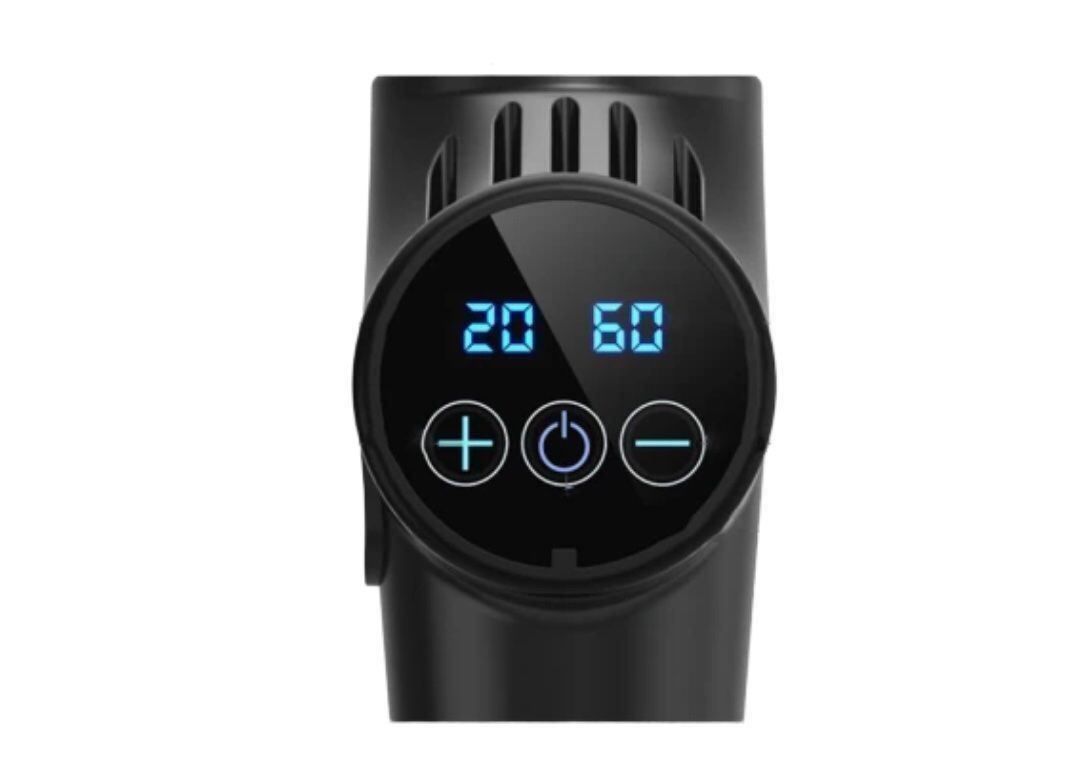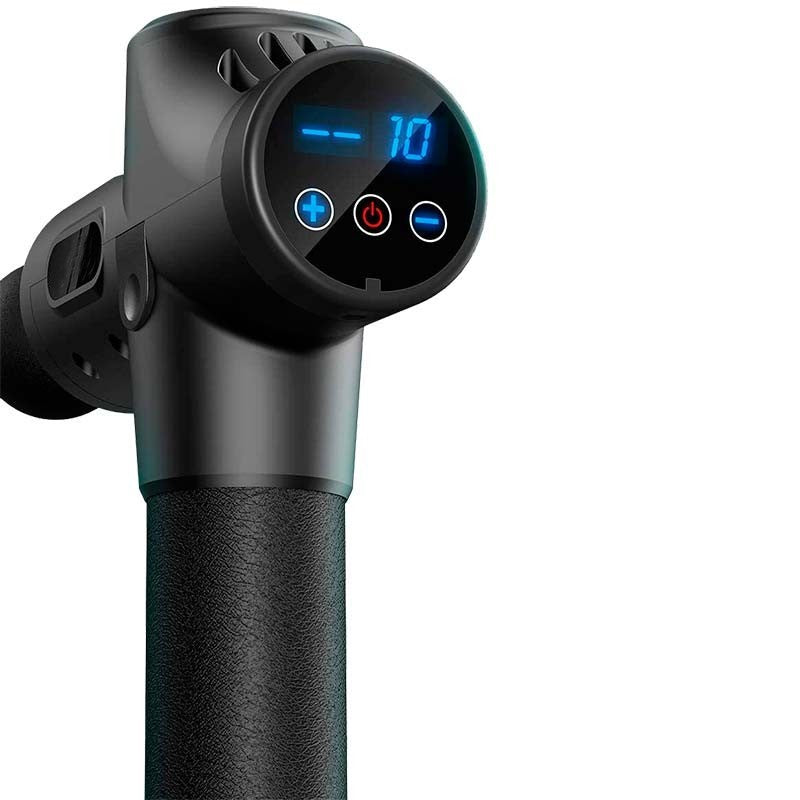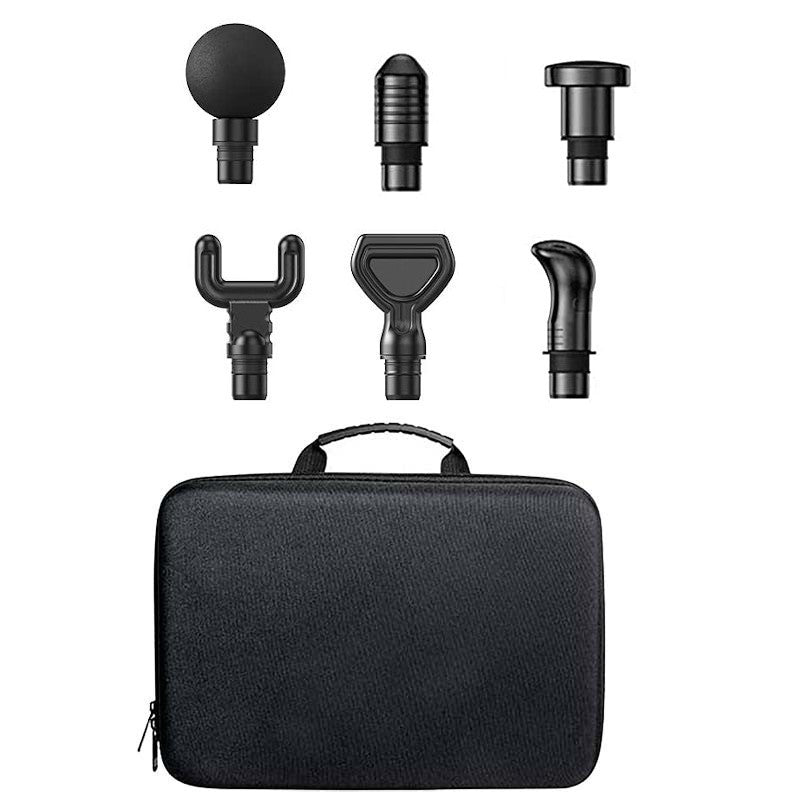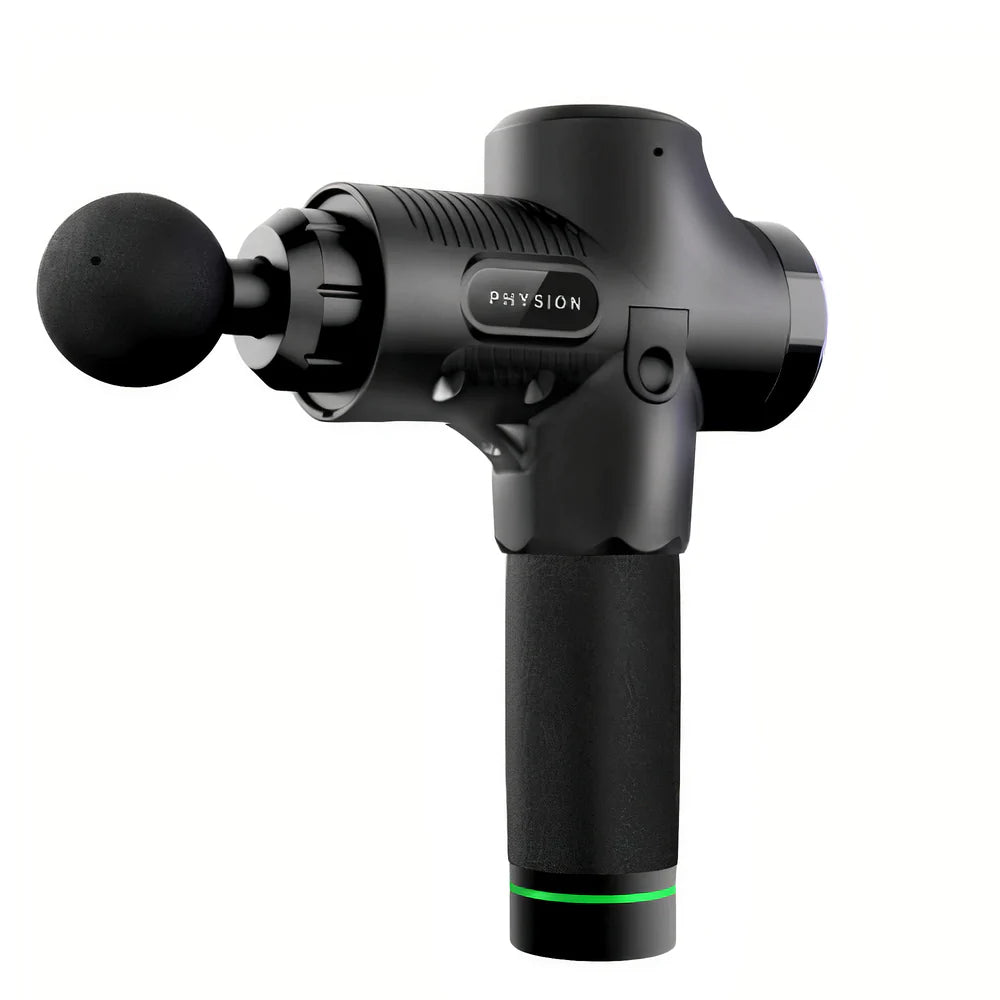 Benefits of a using a massage gun
The main focus of percussive therapy is to improve athletic performance and help in muscle recovery. Beyond those reasons, there are other many benefits that can be achieved by using physion massage gun.
1-Increase lymphatic circulation and blood circulation, which allows more oxygen and nutrients to reach to muscles.
2-Relieves stress and relax the body by releasing tension and fluid deep in the muscle.
3-Releases lactic acid which are build up in body after an intense exercise session.
4-Stimulates nerve receptors, which cause vasodilation in the muscle and skin to improve mobility.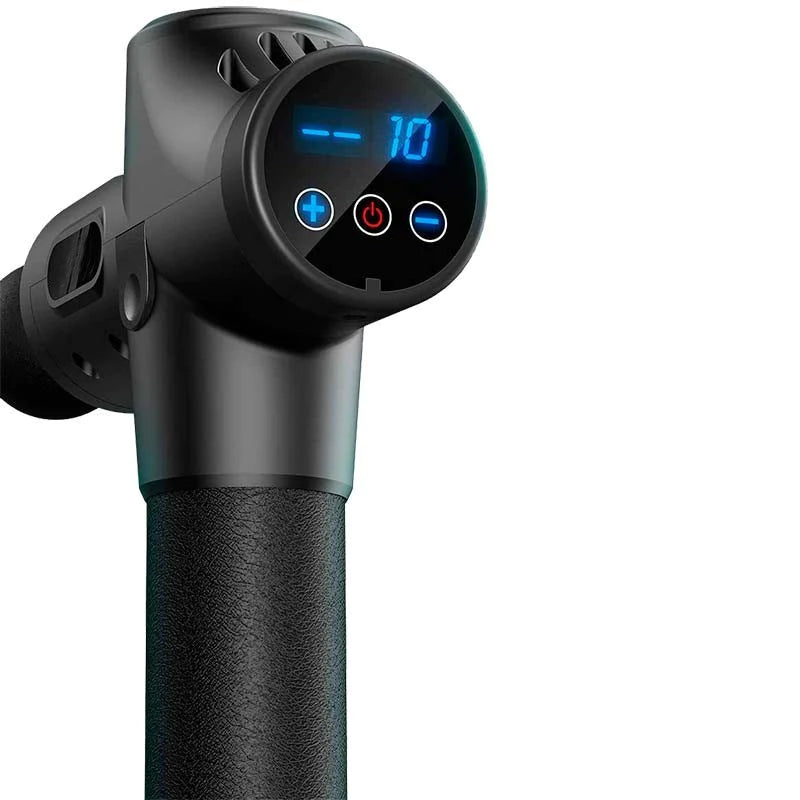 More Benefits
Having a massage gun have a lot of benefits, let's talk about some of them below.
1-Gives relief to tension.
2-Breaks up scars issue.
3-Stress relief.
4-It helps to prevent DOMS.
5-Overall boost the immune system.
FAQs
Can you use massage gun on feet?

Yes, you can use physion massage gun on feet. Especially when you have been on your feet all day long.
Do doctors recommend massage gun?

Yes, many doctors recommend use of massage gun for muscle relief or muscle sorness.
How many time you can use a massage gun in a day?

You can use massage gun for 2 to 3 minutes, and 2 to 3 times a day.